So this week's challenge is perfect for the opening week of so many football games.
Jenny is still making a little tough with the word count.
But it will be fun to see where I take this one.
Come join in on the fun!
Or go read some great writing.
I promise you wont be disappointed.
Jenny was inspired for this prompt by the fact that her husband is already
watching Boise State play ball.
PROMPT: "Are you ready for some football?"
Not to be confused with the prompt from week 75! ha!
WORD COUNT - Not to exceed 106
STYLE OF WRITING - Any
PICTURES - Any Additional
So lets get this party started!
"Are you ready for some football?"
Where your TV and living quarters becomes a stadium.
The kitchen the snack bar for the club house
Of yelling football fans
Small and large.
Dog is in training to bring the next beer.
You become a widow to the game.
The men folks become couch referees.
Each man becomes the pro
The commentator for every game,
And every player that has ever played the game of football.
They have all the stats.
They become the official coach that knows what play should be played, who, and when.
They become the expert of every call.
Who needs to be benched and why.
Oh yes!
"Are you ready for some football?"
The time of year when men become someone you don't know.

~BETH~


I went over count by 20 words I think; if I counted right.

How do you feel about football season?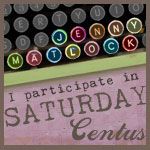 A Day After Trying to Walk
OUCH!
Below is two fundraiser links to help through this four months of recovery and medical bills. As I carried half the bills through my work.
We have no medical insurance to cover medical.
We are in the process of applying for help.
Through much prayers and through encouragement of some friends they suggested I give these a try.
Medical bills are piling up.
Just the few that have arrived already are near $30,000.
God is faithful and I trust this is alp going to be paid in full;
and every need meet through Him
MK Men
Not Just For Women