Here we are on Thankful Thursday!
No better place to be than here on Thankful Thursday
What better time to start then Now!
With a list full of thankfuls
So many wonderful things to be thankful for
Isn't it wonderful to be able to make a list and share all the many blessing that you are thankful for?
Come and join the fun
I am linking up with:
Grace Alone
As well as:
Black Tag Diaries
The Fontenot four
http://fontenblog.blogspot.com/

Come and see what others are thankful for.
I know I'm very excited to share the wonders of the Lord through my thankful list
What about you?
***********************************************************************************
Lunch with friends
A day out with girlfriends and cheering one up as she deals with saying goodbyes. Being a friend!
Dinner out with hubby
Running hot and cold water
Hand lotion
Doctor's even when they say things you don't want to hear. Knowing the real healer has you in the palm of His hand and is healing you total for the top f your head to the very soles of your feet.
The Lords promises and knowing they are new everyday
Bags to carry my products and tools in to the hair salons I work in; as well as the adult foster care homes
Nail files
Camera to take pictures that hold precious memories and events
New Winter rain coat
New kitchen towels
A day of not getting dressed and just sitting and doing nothing but R&R
Being creative
Celebrating my moms birthday (Happy Birthday Mom!!! I love you!)
German chocolate cake
Friends that support you and take time out of their busy days and schedules to be there for you
Creamer for my coffee
Ordering the new movie "Sanding Firm" Can hardly wait to get it in the mail to watch it
The sunrise in the morning each day whether drab or bright another day to celebrate life. Thank you Lord!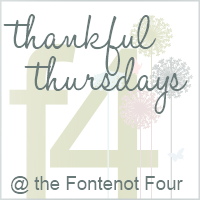 If you have a thankful link;
I would love to link up with you.
Please leave me a note and I will gladly add you to my list.
Thank you!
www.marykay.com/ehernandez1
Ankle After Work
1-21-2013
Below is two fundraiser links to help with medical bills.
We have no medical insurance to cover medical.
As the weeks have gone by since I have started back to work
The ankle continues to have many issues
I am thinking about a second opinion
But that isn't really the reality for me.
So hoping come the end of the month the doctor will have some answers.
I have only been working about 16 hours a week
Some weeks even as little as four hours a week.
The bills are coming in as I struggle with each one
The medical bills are the hardest ones.
They really don't like working with you.
But God is faithful!
Praise the Lord!
Received our first pay check
It doesn't stretch to far either.
The bills come tumbling in.
And through encouragement of some friends they suggested I give these a try.
Though only two people have responded.
God has been faithful in other ways.
Medical bills are piling up.
Just the few that have arrived already are near $30,000 plus.
God is faithful and I trust this is alp going to be paid in full;
and every need meet through Him