I have so many wonderful things to be
thankful for............
1. Having help to fill out all the paper work for SDI
2. Phone calls that brighten my day and make me smile from friends and family
3. Getting the laundry done and put away and ready for next week at the salon
4. Smiles from clients that are better than cash any day because you know you just made their day and that they will be feeling better because their hair looks and feels better
5. Having my own cosmetic store in my home ..... when I run out; I just run to my store and grab what I need
6. Going to the Fund Raiser for Reynolds High School Memorial
7. Sugar scrubs
8. Infuser water bottle that Mary got me
9. Afternoon naps
10. Praying on the phone with friends and loved ones for various needs
11. The first day of Summer
12. Sleeping in late....actual until 10 in the morning....WOW!
13. The fresh clean smell of clean clothes
14. A surprise visit from my nephew ....so loved seeing him
15. Watching Red 2 with hubby
16. Small ice cream cones that are like huge
17. Picnic at the camp grounds with my girlfriend
18. A Sunday drive
19. Old barns and buildings to enjoy and take photos of
20. Friends you've never meet that make you feel like a million just by their sweetness and kindness
21. Donuts and soda in the afternoon...sitting in the sun
22. The Lords promises and love full filled daily in His love for me
23. A small walk in the afternoon sunshine
24. Cool breezes that whisper Gods love for me
25. Phone calls that bring a smile and a pray of love
26. Lots of smiles of happy clients
27. Daughter calling and saying airline ticket was purchased for granddaughters visit with me
28. Dinner out with some amazing friends
29. Knowing that everyday God gives us a new beginning
30. The joy of friendship
"My God shall supply all your need according to His riches in glory by Christ Jesus."
Enter his gates with thanksgiving and his courts with praise;
Give thanks to him and praise his name.
For the Lord is good and his love endures forever;
His faithfulness continues through all generations. -Psalm 100:3-5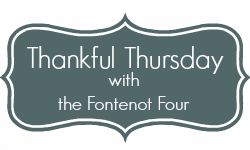 www.marykay.com/ehernandez1