I have so many wonderful things to be
thankful for............
1.Celebration with my Mary Kay girlfriends
2. The beautiful gifts I received from my Director for making goals and achieving them
4. An evening out all dressed up in a pretty blue dress
5. Being at the right place at the right time to help someone in need; standing in pray for them
6. Sleeping in
7. Leisure time
8. Pedi with my girlfriends and not having to pay for it
9. Walks in the beauty of the afternoon and the sun
10. Laughter
11. Pretty painted nails in the new blue nail polish I found
12. Morning coffee and prayers
13. Lunch out
14. Looking at potential houses that I may be interested in to purchase
15. Looking for river rocks on the Sandy River...so much fun
16. Phones ringing
17. Hot showers
18. Tacos
19. Cleaning and throwing way things that are not needed any longer
20. Gods wisdom
21. The two clients I had at work on Tuesday
22. Being asked to help make a decision in prizes you can earn
23. Speaking with my girlfriend Wendy from California
24. Updates on prayers
25. Knowing God has a plan and a provision
26. A job to go too
27. Meeting with old friends and catching up
28. Gods love for me
29. My grandson wanting to talk with me via face time (And I don't even have it! LOL)
30. Faith that everything will work out the way it is suppose too; because with God everything is possible!
"My God shall supply all your need according to His riches in glory by Christ Jesus."
Enter his gates with thanksgiving and his courts with praise;
Give thanks to him and praise his name.
For the Lord is good and his love endures forever;
His faithfulness continues through all generations. -Psalm 100:3-5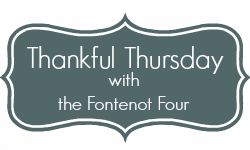 www.marykay.com/ehernandez1