I have so many wonderful things to be
thankful for............
1. The joy of making the ladies at the salon feel as beautiful as they truly are...even in old age in a assisted living and nursing home
2. Sitting on the patio soaking up the sun and visiting with the neighbor
3. Being able to print off the e-book on my printer that I purchased thinking it was a paperback book....no! It was a e-book! So I printed it! Thank you that I had enough ink and paper to do so!!!
4. Clean towels for shop and clean laundry for hubby and I
5. God's amazing provision and love for me
6. Going to the movies with my girlfriends and seeing
7. learning new things about my cell phone and how to work other apps and programs on it
8. Catching up with one of the amazing girls that hung out at my house with my daughters growing up
9. Getting my photos to re-sync up with FB once again. Happy camper I am!
10. Watching how God provides in so many ways big and small every need is always meet
11. Going to the Sandy river and just relaxing in the sun and fresh air
12. Climbing rocks like a kid
13. Taking photos off the camera and finding many pleasant surprises hidden away inside
14. Ice cream cone treat on a Saturday afternoon
15. Sundresses
16. My granddaughter Kyah's birthday the day the Lord blessed us with this amazing beauty of grace
17. Cleaning my house
18. Getting rid of trash that should have been gone a long time ago...feels so good too
19. Clean counters
20. Little walks in the sunshine
21. Lara coming over to help me do some cleaning
22. Stretching the dining room carpet
23. Feeling accomplished
24. God's ever present help even when I don't see it or feel it
25. My fingers that I type with
26. Being able to pray with several friends on several very serious situation's and stand in the gap with them
27. Words that filled my heart to over flowing because of the joy I bring in the shop with my clients at the Assisted living and Nursing homes
28. Groceries that fill my cupboards and refrigerator
29. Gods never ending love and forgiveness
30. Eyes to see all the beauty surrounding me daily provide by God who gifts me everyday with amazing gifts to see
31. An early dinner with my sister and hubby
32. Prayers and love that heal my heart and soul
33. Music
34. Long hot showers
35. The quiet peaceful joy that dwells inside my soul because of who lives in my heart. I love you Lord!!!
"My God shall supply all your need according to His riches in glory by Christ Jesus."
Enter his gates with thanksgiving and his courts with praise;
Give thanks to him and praise his name.
For the Lord is good and his love endures forever;
His faithfulness continues through all generations. -Psalm 100:3-5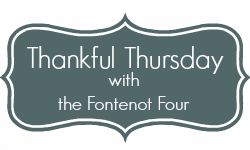 www.marykay.com/ehernandez1