Here we are on Thankful Thursday!
No better place to be than here on Thankful Thursday
What better time to start then Now!
With a list full of thankfuls
So many wonderful things to be thankful for
Isn't it wonderful to be able to make a list and share all the many blessing that you are thankful for?
Come and join the fun
I am linking up with:
Grace Alone
As well as:
Black Tag Diaries
The Fontenot four
http://fontenblog.blogspot.com/

Come and see what others are thankful for.
I know I'm very excited to share the wonders of the Lord through my thankful list
What about you?
***********************************************************************************
Completing the A to Z challenge in the month of April
The beautiful sunshine
The wonderful walk in the botanical gardens
Meeting Vanda whom I have been friends with on Face Book for at least plus years. What a blessing. Felt like we have known each other forever.
Getting my new jelly flavors from rosecitypepperheads.com
Going to the Cherry Festival Parade in the The Dalles, Oregon
Learning to use my new camera
Getting registered for the Mary Kay 50th anniversary in Dallas, Texas in July; so excited!!!
God's perfect love
The fun I am having doing the Joy Dare over at "A Holy Experience" http://www.aholyexperience.com/
Texting which is funny to me. But I have found that sometimes this is a great way to communicate
Making a decision and sticking with it. No matter how hard it is.
Knowing each day is a gift from God!
Seeing the beauty in everyday
The love of my daughters and grandchildren
Being able to express my self and not being judged
Photos that date back a life time. That I can share the memories with those I love and cherish
Knowing I don't walk alone
Friends far and near
Being able to share the Lords love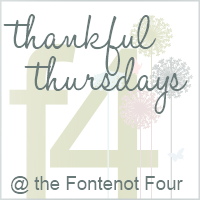 www.marykay.com/ehernandez1
Ankle X-ray
April 30, 2013
Sadly this is as good as it gets for me according to the doctor.
I will have to live with the swelling and pain.
I have permanent damage done to nerves and tenants
There is calcium build up.
Pain caused by the tissue around the scar area where the plate and screws are.
Thank you for all the love and prayers of support.
I cannot afford second opinion.
But am grateful I can walk.
Below are two fundraiser links to help with medical bills.
We have no medical insurance to cover medical.
As the weeks have gone by since I have started back to work
The ankle continues to have many issues
The cost of second opinion is much more than I realized
Doctor has discounted my pain meds
God is faithful and I trust this is going to be paid in full;
and every need meet through Him