Here we are on Thankful Thursday!
No better place to be than here on Thankful Thursday
What better time to start then Now!
With a list full of thankfuls
So many wonderful things to be thankful for
Isn't it wonderful to be able to make a list and share all the many blessing that you are thankful for?
Come and join the fun
I am linking up with:
Grace Alone
As well as:
Black Tag Diaries
The Fontenot four
http://fontenblog.blogspot.com/

Come and see what others are thankful for.
I know I'm very excited to share the wonders of the Lord through my thankful list
What about you?
***********************************************************************************
Being told I was a good employee

All the beautiful sunshine this past week

Finding the perfect pair of Dansko shoes for Dallas TX

Getting some great sells on some Summer clothing

Going to a Mary Kay event and listening to a great National speaker Vickie Auth

Getting my beautiful granddaughter a swimsuit and a little short out fit for her birthday

My church family

Prayers with my sisters in Christ

Long conversations with friends and loved ones

Just laying around in Jammie's all morning long

Hot cereal

Honey

Knowing God will meet all of my needs above and beyond what I can dream or imagine

I love spell check

Music that soothes the soul

Long country drives in the early evening enjoying the views

Being there for those you love;even when it is difficult

Hugs that make you feel important and that your not alone

God's promises

Comfortable shoes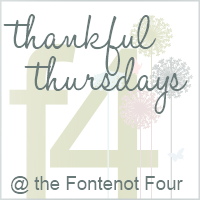 www.marykay.com/ehernandez1
April 30,2013
X-ray
Sadly this is as good as it gets for me according to the doctor.
I will have to live with the swelling and pain.
I have permanent damage done to nerves and tenants
There is calcium build up.
Pain caused by the tissue around the scar area where the plate and screws are.
Thank you for all the love and prayers of support.
I cannot afford second opinion.
But am grateful I can walk.
Below are two fundraiser links to help with medical bills.
We have no medical insurance to cover medical.
As the weeks have gone by since I have started back to work
The ankle continues to have many issues
The cost of second opinion is much more than I realized
Doctor has discounted my pain meds
God is faithful and I trust this is going to be paid in full;
and every need meet through Him