Good evening!
The prompt this week is: "Code Red!"
Number of words: 102. (including the two words of the prompt)
Style of writing: Any
Additional Pictures: Any
C
ornered like a trapped mouse
It's a code red!
Are you excited about the time change this weekend?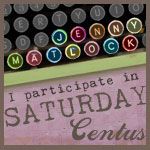 www.marykay.com/ehernandez1


Ankle View
March 5,2013
Below are two fundraiser links to help with medical bills.
We have no medical insurance to cover medical.
As the weeks have gone by since I have started back to work
The ankle continues to have many issues
I will be seeking second opinion
God is faithful and I trust this is going to be paid in full;
and every need meet through Him