Here we are on Thankful Thursday!
No better place to be than here on Thankful Thursday
What better time to start then Now!
With a list full of thankfuls
So many wonderful things to be thankful for
Isn't it wonderful to be able to make a list and share all the many blessing that you are thankful for?
Come and join the fun
I am linking up with:
Grace Alone
As well as:
Black Tag Diaries
The Fontenot four
http://fontenblog.blogspot.com/

Come and see what others are thankful for.
I know I'm very excited to share the wonders of the Lord through my thankful list
What about you?
***********************************************************************************
For my Mary Kay orders

For my new salon I will be working at starting in April at the nursing home

The word of God that gives me hope

Getting my paper work ready for taxes

Phone calls from my beautiful daughters in California

Watching evening movies with hubby

The spring showers of the first day of Spring

Breakfast food

Celebrating those I love on their birthday's! My oldest grandson today! Thank you Lord for the gift in him and the blessing he is to this family

Talking with my dad in upper state New York

A footstool to rest my legs upon

A raincoat to keep me dry

Prayers of the saints

Our New Pope Francis!

Getting our rent situation straightened out

The Lords favor

For each client I have the pleasure of taking care of in the beauty industry

New dessert recipes

Hot showers/distressing

Getting lots of little errands out of the way that take up lots of time running from one to the other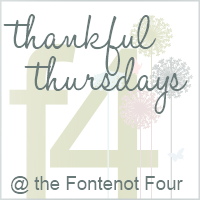 www.marykay.com/ehernandez1
Ankle
March 5, 2013
Below are two fundraiser links to help with medical bills.
We have no medical insurance to cover medical.
As the weeks have gone by since I have started back to work
The ankle continues to have many issues
I will be seeking second opinion
God is faithful and I trust this is going to be paid in full;
and every need meet through Him