Here we are on Thankful Thursday!
No better place to be than here on Thankful Thursday
What better time to start then Now!
With a list full of thankfuls
So many wonderful things to be thankful for
Isn't it wonderful to be able to make a list and share all the many blessing that you are thankful for?
Come and join the fun
I am linking up with:
Grace Alone
As well as:
Black Tag Diaries
The Fontenot four
http://fontenblog.blogspot.com/

Come and see what others are thankful for.
I know I'm very excited to share the wonders of the Lord through my thankful list
What about you?
The music of my soul that sing my soul to thee as I Praise my Savior all day long
The kleenex to blow my nose from this horrible virus and cold I have had for weeks
The meds for cold and ankle both that I am the healed in Him who first loved me.
Having coffee with friends and sharing our lives together
Meeting Melody at the beauty shop. She is retiring and blessing me with her entire business and shop for no fees as well as I wont be paying any money month to month to those who own the space either. God is so good!
The smiles and joy of each lady as I have finished up their hair styles
Speaking with the lawyer and getting positive feed back on my case. Please pray for my continued favor. Thank you!
Knowing all good things come from above who first loved us
Body lotion to keep my skin moist and soft
Meeting up with old friends and sharing some serious moments with laughter and joy
Being held by someone who makes you feel special
The work of my hands; the gifts and talents the Lord has blessed me with
Celebrating my youngest daughters birthday; by surprising her with basket of flowers
Going to a Mary Kay meeting and seeing all the new color releases for Spring and the new line. Plus the best part having some girl time and just getting out
The drive to work and knowing God blesses the work of my hands
Hubby making homemade nachos for me this evening after work
Being able to pray with co-workers at work and knowing God hears our prayers and answers them
More orders for my Mary Kay. Small be each a blessing and I love being able to be a service to each one
New clients to make beautiful
The love of my children and grandchildren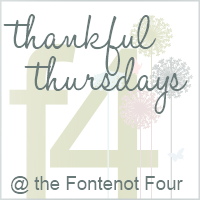 If you have a thankful link;
I would love to link up with you.
Please leave me a note and I will gladly add you to my list.
Thank you!
www.marykay.com/ehernandez1
Ankle View
March 5,2013
Below are two fundraiser links to help with medical bills.
We have no medical insurance to cover medical.
As the weeks have gone by since I have started back to work
The ankle continues to have many issues
I will be seeking second opinion
God is faithful and I trust this is going to be paid in full;
and every need meet through Him