No your eyes do not deceive you this is a picture we were given to write with this week.
I had lots of thoughts running through my mind. That is scary enough for anyone. That would defiantly be a Halloween fright!
THE PROMPT THIS WEEK IS THE ABOVE PICTURE. I LIKE TO CALL IT 'STUDY IN BLACK'
WORD COUNT - Not to exceed 25 words. Yes, that is correct. 2. 5. Twenty-five. XXV.
STYLE OF WRITING - Any
NO ADDITIONAL PICTURES
Held captive by the evil darkness
I fumble for the light of life
Whose son dispelled the darkness into light
My Savior lives within me
~ Beth ~
I did it! The count is right on the money this week!
Yea!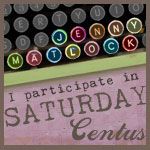 Are you afraid of the darkness?