I'm joining back up with Jenny Matlock over

at
:
Come join in on the fun!
See what fun we all are having over at Jenny's place.
The prompt this week is one sentence long.
The sentence can be as long or as short as you like.
The challenge is to write a fluent sentence without using the letter "E". E is the most used letter in the English language. Let's see how you do with an absent-e!
Number of words: Whatever you need to write one cohesive sentence.
Pictures: Any number
No walks, no swimming, or mountain climbing, shall I do soon!
Can you make a sentence without the letter "E"?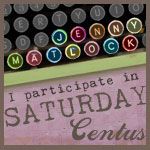 Another Use For Wheelchair
Below is two fundraiser links to help through this four months of recovery and medical bills. As I carried half the bills through my work.
We have no medical insurance to cover medical.
We are in the process of applying for help.
Through much prayers and through encouragement of some friends they suggested I give these a try.
Medical bills are piling up.
Just the few that have arrived already are near $30,000.
God is faithful and I trust this is alp going to be paid in full;
and every need meet through Him