Good morning to everyone!
Here we are on Thankful Thursday!
The weeks sure are
going by quickly.
So many wonderful things to be thankful
Isn't it wonderful to be able to make a list and share all the many blessing that you are thankful for?
NOW
Also linking up with
Grace Alone
As well as:
First Day of My life
***********************************************************************************
Foot massages and wiggly toes

Toes painted "Golden Ruby"

Chinese food from "Chinese Happiness" So very yummy!

Getting to go to church; Thank you Shirley and Jim for picking me up and taking me

Hugs, love, encouragement and prayers

Nightlights

Pizza brought for dinner

Puppy dog kisses

Surprise visit from my mom

Popcorn with Parmesan cheese and "Franks" hot sauce

Gods touch of continued healing upon my body

The stillness and quietness of my days

Creamer for the morning coffee

The ability to feel the pain and know that it is apart of the process of healing

Good customer service

Virus protection

The ability to hop like a pogo stick to get to one place to another; until I can walk once again

The Lord's redeeming love

Devotional's found on line

Fresh fruit and vegetable's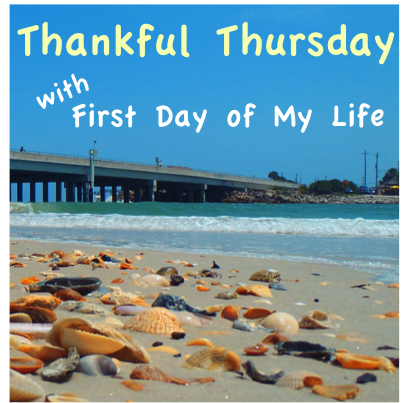 Part Of My Dream Team To Freedom
Below is two fundraiser links to help through this four months of recovery and medical bills. As I carried half the bills through my work.
We have no medical insurance to cover medical.
We are in the process of applying for help.
Through much prayers and through encouragement of some friends they suggested I give these a try.
Medical bills are piling up.
Just the few that have arrived already are near $30,000.
God is faithful and I trust this is alp going to be paid in full;
and every need meet through Him