Good Day
Here we are on Thankful Thursday!
It has been a while since we have been here
Or blogging at all!
No better place to be than here on Thankful Thursday
What better time to start then Now!
Here at the First Thursday of the New Year
What better way to start the New Year!
With a list full of thankfuls
So many wonderful things to be thankful for
Isn't it wonderful to be able to make a list and share all the many blessing that you are thankful for?
Come and join the fun
I am linking up with:
Grace Alone
As well as:

First Day of My life
Black Tag Diaries
The Fontenot four
http://fontenblog.blogspot.com/

Come and see what others are thankful for.
I know I'm very excited to share the wonders of the Lord through my thankful list
What about you?
***********************************************************************************
Getting my TV stand put together for my TV in my room
Sleeping in past 8 in the morning
Coconut oil
More in sight to my one word "EPIC" That I'm still working on the post for
Watching old episode's of "Happy Days" with hubby
Getting calls to come into work
Friends that call with encouragement and prayers
Music back up on my blog
Hot showers
Winter sunshine
Unknown surprises showing up in the most amazing places
Time with friends
Finding some long sleeve tops on sale to wear under scrubs
Praying for family and friends
Finding new inspiration in the everyday grind
Mouse for my hair, love styling aids
Hubby's thoughtfulness to cook dinner for me after a long day
Humor
Modern technology
The love of my Lord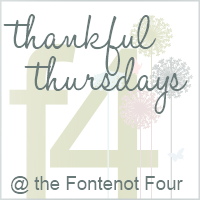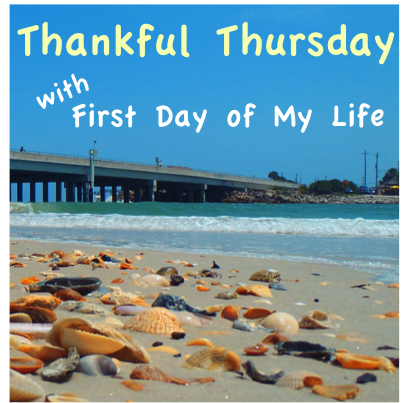 www.marykay.com/ehernandez1
Ankle After Work
1-16-2013
Below is two fundraiser links to help with medical bills.
We have no medical insurance to cover medical.
As I have just started back to work there is still not much of an income.
I have only been working about 16 hours a week
Some weeks even as little as four hours a week.
Received our first pay check
It doesn't stretch to far.
I also am not working the jobs I once had as I am unable too.
I was also released from one of my jobs that paid a bulk of the bills.
Through much prayers and through encouragement of some friends they suggested I give these a try.
Though only two people have responded.
God has been faithful in other ways.
Medical bills are piling up.
Just the few that have arrived already are near $30,000 plus.
God is faithful and I trust this is alp going to be paid in full;
and every need meet through Him