Joining up with Jenny Matlock over at
Jenny Matlock......Off On My Tangent
It is always fun to see what she has for us
Its the first Saturday of the New year
With Saturday Centus
Come check her out and other great writers who link up
See you there
Number of words: 100 words
Additional Pictures: Any
Lets get this story rolling:
This world I hold in my hands
Each new day
Every new morning
With a new sunrise
To greet me each day
With its fresh new beginning
They have been given
My Lord has placed
This whole world
In my hands
All of my today's
Tightly held in every tomorrow
With each day
A future
With a story
Yet untold
Ready to greet me
Each a gift
Waiting to be unwrapped
And told
As I gaze into the future
Of today
And all my tomorrows
Dreaming of what each day holds
With all of its dreams
waiting to unfold
I know who holds
My hand
Who holds
My future
All of my tomorrows
As I dream of the world I hold
While He holds me
Placing at my grasp
A world waiting to be explored
Unwrapped
Waiting to be discovered
This world I hold
Waking each day
Anticipating.........
The day ahead
In this world
In my hand
~Beth~
Well I obviously didn't count; went way over.
Maybe next week I will do better.
Bombed in the challenge.
Enjoy!
Jeremiah 29:11
New International Version (NIV)
11 For I know the plans I have for you," declares the

Lord

, "plans to prosper you and not to harm you, plans to give you hope and a future.
How do you feel about the world you live in each day?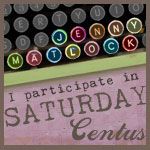 My Healing Ankle
Below is two fundraiser links to help with medical bills.
We have no medical insurance to cover medical.
As I have just started back to work there is still not much of an income.
I will not see a pay check until mid January.
I also am not working the jobs I once had as I am unable too.
I was also released from one of my jobs that paid a bulk of the bills.
Through much prayers and through encouragement of some friends they suggested I give these a try.
Though only two people have responded.
God has been faithful in other ways.
Medical bills are piling up.
Just the few that have arrived already are near $30,000 plus.
God is faithful and I trust this is alp going to be paid in full;
and every need meet through Him