Number of words: 100 words
Style of writing: Any
Additional Pictures: Any
All waiting for the picking
Just waiting to be shared
Do you enjoy fresh tomatoes right off the vine? Or green fried tomatoes?
25 under this week. YEA!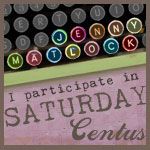 www.marykay.com/ehernandez1
Ankle after work
1-16-2013
Below is two fundraiser links to help with medical bills.
We have no medical insurance to cover medical.
As I have just started back to work there is still not much of an income.
I have only been working about 16 hours a week
Some weeks even as little as four hours a week.
Received our first pay check
It doesn't stretch to far.
I also am not working the jobs I once had as I am unable too.
I was also released from one of my jobs that paid a bulk of the bills.
Through much prayers and through encouragement of some friends they suggested I give these a try.
Though only two people have responded.
God has been faithful in other ways.
Medical bills are piling up.
Just the few that have arrived already are near $30,000 plus.
God is faithful and I trust this is alp going to be paid in full;
and every need meet through Him