Use these two words to start a letter.
Number of words: 102 total (including the two words of the prompt)
Style of writing: Letter format
Additional Pictures: Any
Dear John,
I, cannot continue this affair.
You, see everything as one sided.
It is always about you and your needs.
There are two people in this relationship.
One who is never getting their needs meet!
So, as I see it, it is time for one of us to move on.
Since, you have chose to stay;
I'm packing my bags and leaving for greener pasture.
Where I care enough about me to find someone who does as well.
It has been fun!
Slamming the door and not looking back!
Moving on!
To happier places!
Signed
Sadly Mis-guided Relationship
Have you ever received a Dear John letter?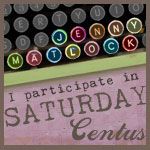 www.marykay.com/ehernandez
Ankle View
April 12,2013
Below are two fundraiser links to help with medical bills.
We have no medical insurance to cover medical.
As the weeks have gone by since I have started back to work
The ankle continues to have many issues
The cost of second opinion is much more than I realized
Doctor has discounted my pain meds
God is faithful and I trust this is going to be paid in full;
and every need meet through Him