Here we are on Thankful Thursday!
No better place to be than here on Thankful Thursday
What better time to start then Now!
With a list full of thankfuls
So many wonderful things to be thankful for
Isn't it wonderful to be able to make a list and share all the many blessing that you are thankful for?
Come and join the fun
I am linking up with:
Grace Alone
As well as:
Black Tag Diaries
The Fontenot four
http://fontenblog.blogspot.com/

Come and see what others are thankful for.
I know I'm very excited to share the wonders of the Lord through my thankful list
What about you?
***********************************************************************************
Running hot water
My new beauty shop and getting to know my new clients
Towels
The rain that will bring the May flowers
Tulips in the garden
Dandelion dreams and wishes
Taxes done
God's amazing love for me
Hagen daz ice cream
Almond joy candy
Smiles from friends
Standing and praying for others in their needs
Safe travels to and from my sisters
Unexpected visits from friends and their four legged fur babies
New tops
Buying airline tickets to Dallas Tx
Enjoying the Spring tea in the The Dalles, Oregon with my sister and childhood friends
God's word that stands the test of time and is my road map to my life
My own bed, with my big fluffy pillows and warm blankets
Photos found and cherished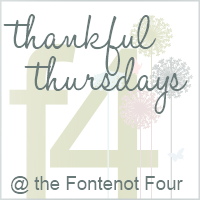 www.marykay.com/ehernandez1
Ankle View
March 27, 2013
Below are two fundraiser links to help with medical bills.
We have no medical insurance to cover medical.
As the weeks have gone by since I have started back to work
The ankle continues to have many issues
The cost of second opinion is much more than I realized
Doctor has discounted my pain meds
God is faithful and I trust this is going to be paid in full;
and every need meet through Him