Here we are on Thankful Thursday!
No better place to be than here on Thankful Thursday
What better time to start then Now!
With a list full of thankfuls
So many wonderful things to be thankful for
Isn't it wonderful to be able to make a list and share all the many blessing that you are thankful for?
Come and join the fun
I am linking up with:
Grace Alone
As well as:
Black Tag Diaries
The Fontenot four
http://fontenblog.blogspot.com/

Come and see what others are thankful for.
I know I'm very excited to share the wonders of the Lord through my thankful list
What about you?
***********************************************************************************
Getting a movie ticket for taking some survey at work

For being called into work unexpectedly

A client that is following me to another beauty shop

Music that soothes the soul and brings peace and joy to my heart

A beautiful ham dinner on Easter Sunday to share with my dear hubby

Being able to put in an order to Mary Kay for the new releases and some items that I need to replace on shelf for sell. Love being a business owner

Being able to pray and pass out smiles to all I come across

Unexpected phone calls from those I love

Pictures shared across the miles on Instagam

A new watch

Being apart the A to Z blog challenge in the month of April

Being able to purchase some supplies for the new beauty shop that I have been blessed with in the nursing home

The blooms of Spring that give beauty and the hope of new beginnings

Gas for my car

Finding the right scripture for my blog daily in my A to Z challenge

Going to the Easter play at my friends church Saturday evening. Powerful! And seeing how excited her great nephew as at the end of the service to see how the play touched so many lives

How even the Beatles music can be used to change lives for the Lord; through powerful messages given on Easter morning

Gods forgiving grace and love; not just for me but for everyone

The wonderful comments being left on my blog

Long sleeve blouse to stay warm at work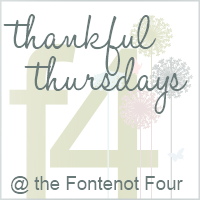 www.marykay.com/ehernandez1
Ankle view
March 27, 2013
Below are two fundraiser links to help with medical bills.
We have no medical insurance to cover medical.
As the weeks have gone by since I have started back to work
The ankle continues to have many issues
I will be seeking second opinion
God is faithful and I trust this is going to be paid in full;
and every need meet through Him