HAPPY THANKSGIVING
Here we are on Thankful Thursday!
No better place to be than here on a Thursday
What better way to start a day!
With a list full of thankfuls
Each one fills my heart daily with the richness of His glory and love for me!
I have so many wonderful things to be thankful for
Isn't it wonderful to be able to make a list and share all the many blessing that you are thankful for?
Come and join me in the fun in giving thanks with a grateful heart!
I know I'm very excited to share the wonders of the Lord through my thankful list
1. For the ladies I do every week at the salon
2. How the Lord meets my needs above and beyond what I could ever dream or imagine and how timely He is!
3. The love of family and friends
4. Being able to help those in need even when it is hard for me
5. Sells I made this week in my Mary Kay business
6. My eye sight to see the the beauty that surrounds me
7. My Winter coat to keep me warm
8. Paying off a bill! One down and many more to go Thank you Jesus for the provision to pay them and that I wont owe any collectors soon
9. Lotion for my hands and body to keep it moist and soft
10. Popcorn
11. Being able to say good-bye to my friend even though it was extremely difficult
12. Vacuum cleaner
13. Running water
14. Eggnog
15. God's abundant grace, mercy, love, and forgiveness
16. Support from unexpected sources and the love that comes with it
17. My new snowman that just arrived ready to be displayed with all the others
18. Seeing old friends
19. Sleeping in past 7 in the morning
20. New business
Enter his gates with thanksgiving and his courts with praise;
Give thanks to him and praise his name.
For the Lord is good and his love endures forever;
His faithfulness continues through all generations. -Psalm 100:3-5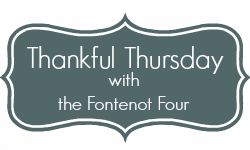 www.marykay.com/ehernadez1