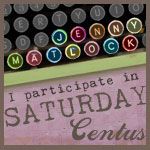 WORD COUNT - Up to 100 words AND the 3 words of the prompt (103 total maximum words - For those of you that want more words please feel free to link up multiple stories!)
STYLE OF WRITING - Any
USE A PICTURE IF YOU LIKE
THE PROMPT THIS WEEK IS: "Mother May I"
As my homework sat on the table
All I could think about was going out
Mother would never let me go out before home work was completed and checked
It had to be done right and complete
If it wasn't done right, one had to do it all over again
I couldn't focus today because.....
All I wanted to do was go out with the other kids
Mom said I wasn't the other kids
And that I must do things the right way
The way she wanted
That was the right way if I was to succeed in this life
Which meant doing my chores and homework before extra curricular activities
Play time was after all chores and homework was finished not a minute before
Today I was going to ask, "Mother May I please go out before my work is done?"
Did your parents make you finish your chores and homework before you were allowed out to play as a child?