Here we are on Thankful Thursday!
No better place to be than here!
What better way to start a day!
With a list full of thankfuls
Each one fills my heart daily with the richness of His glory and love for me!
I have so many wonderful things to be thankful for
Isn't it wonderful to be able to make a list and share all the many blessing that you are thankful for?
Come and join me in the fun in giving thanks with a grateful heart!
I know I'm very excited to share the wonders of the Lord through my thankful list
1. Rested refreshing sleep that when you wake you wake feeling renewed
2. Eating out with hubby and with friends
3. Appointments holding in my salon and not cancellation's
4. Gods rich love for me that is new everyday when I wake
5. Friends that I have never meet but have come through social media
6. Hope in the future before me as I prepare to find away to purchase a home of my own
7. Visits with friends that sit and listen, laugh and pray with you
8. Unexpected visits from family even if they are short visits they always bring smiles to my face
9. Chewing gum
10. Hugs and kisses from those you love with whispers of words that touch the heart
11. Gods open windows with direction for my day and my future
12. New camera apps to play with for my photo challenges that I do on Face Book and Instagram
13. The rain that has finally started coming down
14. People that believe in me and my dreams
15. My new book " The Daniel Plan"
16. My scrubs that are so comfortable to wear when I do hair at the nursing homes
17. Being able to talk to the Lord anytime everyday all day long whenever I feel the need or just because I want to say; "I love you and thank you!" The hot line phone that is always available
18. Music that touches the soul
19. My new attempts to a healthier me with eating and exercising habits
20. Love that brings a spring to your step and makes you feel as anything is possible
"My God shall supply all your need according to His riches in glory by Christ Jesus."
Enter his gates with thanksgiving and his courts with praise;
Give thanks to him and praise his name.
For the Lord is good and his love endures forever;
His faithfulness continues through all generations. -Psalm 100:3-5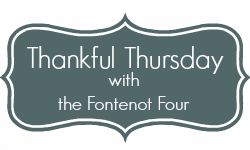 www.marykay.com/ehernandez1