Here we are on Thankful Thursday!
No better place to be than here!
What better way to start a day!
With a list full of thankfuls
Each one fills my heart daily with the richness of His glory and love for me!
I have so many wonderful things to be thankful for
Isn't it wonderful to be able to make a list and share all the many blessing that you are thankful for?
Come and join me in the fun in giving thanks with a grateful heart!
I know I'm very excited to share the wonders of the Lord through my thankful list
1. Homemade salsa
2. Friends that drive over the mountain to come spend the weekend and my birthday with me
3. Surprise outings with girlfriends
4. Rain storms and dancing in the rain
5. Gods promise
6. Getting paper work over to the banker
7. Having an extra day of rest
8. Beautiful grandchildren that call and wish me Happy Birthday and sing to me! Love it!
9. Friends and family that stand and pray with me through the storms of life and whatever I need prayers in at the time. Lately seems like a lot. Thank you Lord for the answered prayers and the ones to come!
10. Clients that think I'm so special and make their world a happier place
11. Unexpected lunches with friends (Thank You!)
12. Knowing God holds me in the palm of His hand
13. Honesty
14. Birthday cards with birthday wishes of love and encouragement
15. My sisters and my brother; I Love them so much!
16. Free hot coffee at my friends coffee stand for my birthday. YUMMY! Thank you Kenney and Happy Espresso!
17. My new Princess Pink Pig Bank with tutto from my girlfriends for my birthday to do the 52 week savings plan.
18. Music that makes the heart sing
19. Gods perfect peace in all situations
20. Smiles that change your day into amazing days!
"My God shall supply all your need according to His riches in glory by Christ Jesus."
Enter his gates with thanksgiving and his courts with praise;
Give thanks to him and praise his name.
For the Lord is good and his love endures forever;
His faithfulness continues through all generations. -Psalm 100:3-5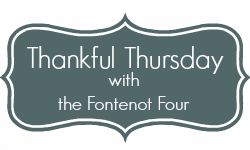 www.marykay.com/ehernandez1