Destiny over at "Twisted Fate Photography" Her contest this round is
"Trash"
.
http://twistedfate-photography.blogspot.com/
This has been a very hard challenge for me. Though I have been very excited about it as well. I have taken many shots.
Some I was looking for that I took awhile back I couldn't find. So out I went in search of new ones. I have so many and I have to pick just one. Not an easy pick for me.
I took some of trash in the house after the mail.
I took some of trash where ever I could find it.
Actually sad to say there is plenty of trash around to find too.
I was hoping to find something very unique and different.
But alas I didn't find anything real striking to me. But I did have a blast trying too though.
I may have to share my trash photos in other ways maybe in my 365 photos.
Who knows where they will pop up.
But my choice out of my selection is:
I thought this was odd to find this so clean and orderly. Usually it is dripping over with trash as well as larger items surrounds the containers.

Orderly Trash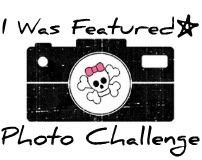 Do you find others trash interesting?