I'm hooking up with Java over at "Never Growing Old" for her Wordless Wednesday.
Late Spring Bloom

Well I'm not much for wordless. But it does speak for its self. These are just a few of the trees they did leave in the yard.
They are just beautiful!
With the blue sky in the back ground I felt this picture just came out perfect.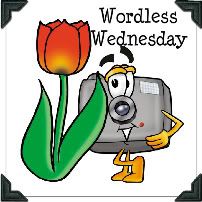 Are you able to post a picture with no words or story?