Once again it is time to post a photo for Twisted Fate Photo challenge. This weeks challenge is "Park Bench".
Check her site out. She has amazing photos and does challenges all the time. As well you will be able to check out all those participating. Here is her link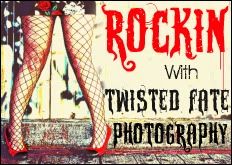 I have been taking so many pictures of Park benches this past week. So don't be surprised if you see them popping up in other themes and writing in the coming weeks. I really enjoyed this one and I so wish that I could go to some really out of the ordinary places. I do have some trips planned and some ideas in my head. I really liked this photo I took on my journey home from my visit with my sisters. I stopped at Multnoham Falls. I hiked up just the other side of the bridge. I do believe this is the last bench before the hike to the top of the falls. But.. I don't hike in this weather just little treks that are not far from the roadside. The view was breathe taking as always. The bench actually faces the falls. But you defiantly have a view in all directions here. You can actually see people hiking up the path to the bridge in the left hand side. It was a brisk walk. But so worth it!


Restful Awaiting
 
Do you have a favorite park you like to visit?