THE PROMPT THIS WEEK IS THEMED ALL AROUND THE NUMBER SIXTEEN!
WORD COUNT - Not to exceed 16 words and please write about when you were sixteen.
STYLE OF WRITING - Autobiographical
ADDITIONAL PICTURES IF YOU LIKE!

To Be...
This Young

Suddenly sixteen
Or
Is that sweet sixteen
Stretching my wings
Reaching for the sky
Ready to fly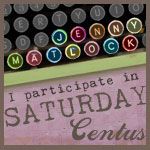 Whats your sweet sixteen memory?