I'm so very excited! I never dreamed or imagined that any of my photos would make it in any top or possible winning positions.
While this past week the challenge from Twisted Fate Photography was "Benches". I have been entering her weekly challenges and been having an absolute ball with them. It is really a great way to force me to get out of the house and look at things from a new perspective. To get out of the box and see things from a new view. Thank you to Twisted Fate!
Well first of all congratulations to "Big Brown Paws" They had the winning photo. It is EXCELLENT!
It was one of my very favorites.
"
Kristen Laudick Photography
", "
Continuous Shutter"
and myself where favorite photos of mention.
Please go check them out and congratulate them on their awesome photos.
You can check them out through Twisted Fate Photography link or go by their blogs personally.
the Twisted link is: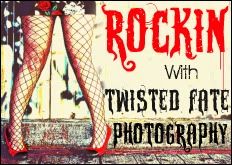 The link to my photo is:
http://lifesbeautynuggets.blogspot.com/2011/02/photo-challenge-parkrandom-bench.html
Thank you for stopping in and seeing these great photos! There where many others as well. There are some amazing photographer's out there.
Join her challenge this week. It is "City Streets" I will be out there with my camera exploring once again. I have some ideas rumbling around in this old head of mine. It should be fun!
Have you ever been amazingly surprised by some wonderful challenge or enter? And then... You are up there with the best of them?